Isaac Beshay, M.D.
Diplomat American Board of Family Medicine
Dr. Beshay graduated from medical School 1987.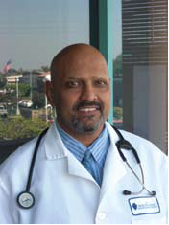 Dr. Beshay continued his training at Martin Luther King Hospital (surgery program) and Arrowhead Regional Medical Center (Family Medicine Program) Affiliated with UCI Upon completing his training in 2006, Dr. Beshay worked as an attending hospitalist at "ARMC".
Dr. Beshay is certified by the American Board of Family Medicine, and joins "Family Doctors" medical clinic of Costa Mesa (Orange County) in 2008.
He has extensive experience handling occupational medicine/ worker's compensation cases.
Dr. Isaac N. Beshay, MD Family Doctor.
Dr. Beshay was educated at the following institutions:
Medical School
Univ of Assiut, Fac of Med, Assiut, Egypt
Completed: 1986
Dr Iaasac Beshay is a trusted and certified family practice doctor in Costa Mesa.
25 years of experience of medical experience and practices in Family Medicine.
We are an EZlocal fan rated favorite.
Languages Available:
English, Arabic, Spanish.
Awards:

Patients' Choice Award: 2008 — 2009
Hospital Affiliations:
Hospital Affiliations:
Hoag Hospital Newport Beach
1 Hoag Drive Newport Beach, CA 92663Hoag Hospital Irvine
16200 Sand Canyon Avenue Irvine, CA  92618